A unique design with custom vector illustrations for a parts counter mat, showing an oblique wireframe of two very popular Komatsu machines.
The final result is a 20" x 16" mat for a commercial parts counter top.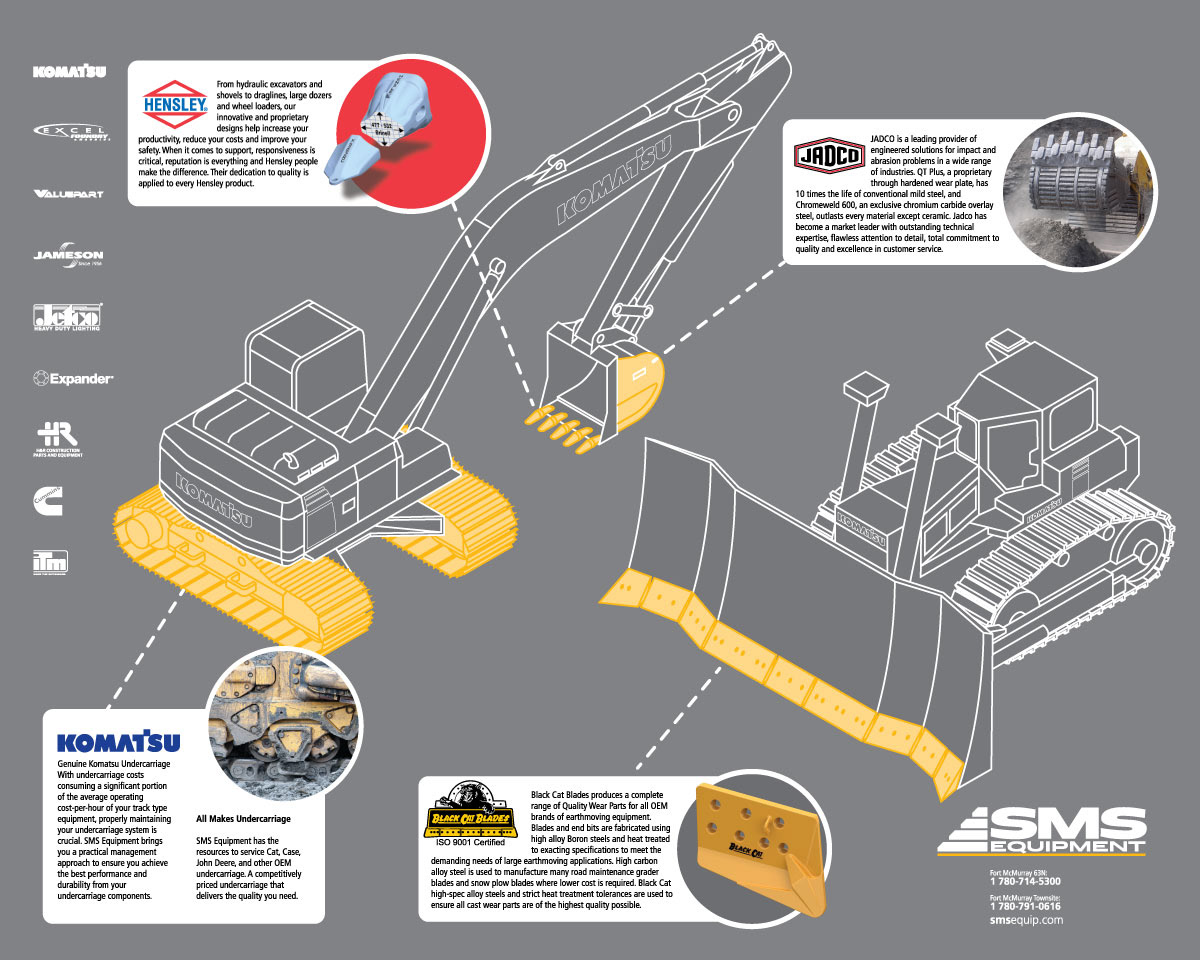 The first stage of this sketch helped decide on the isometric angles, posing and positioning of the equipment.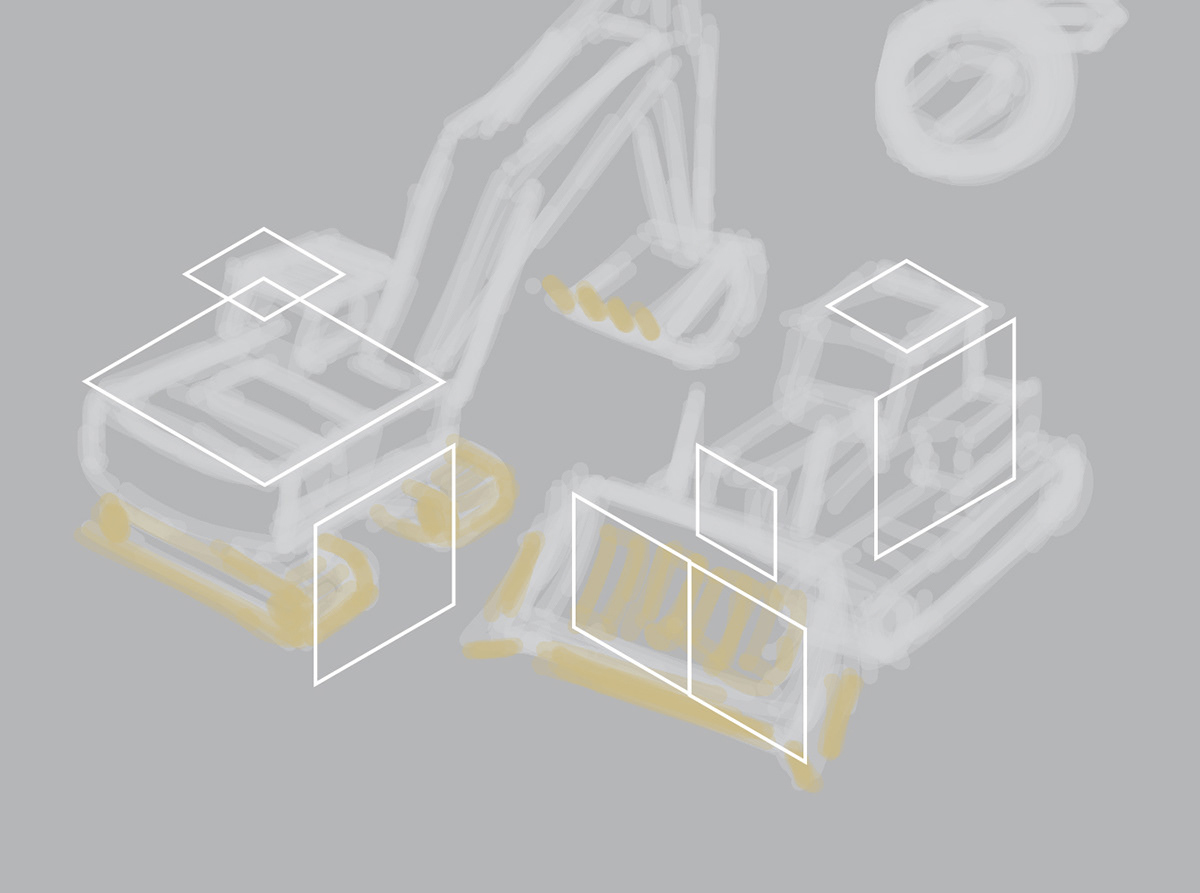 Hand drawn wire-frame in Photoshop using a WACOM tablet. This was used as an underlay for the vector build in Adobe Illustrator CC.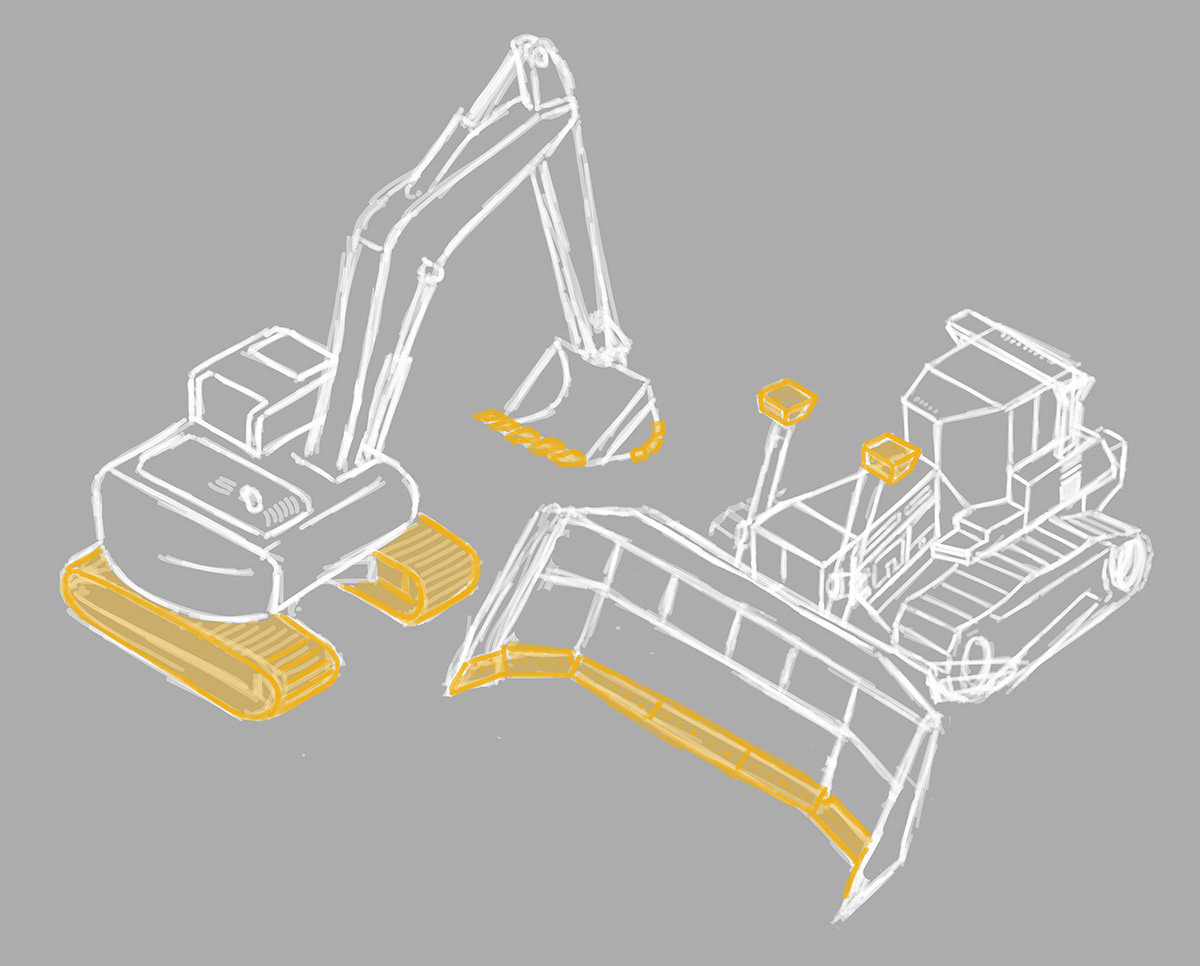 A behind-the-scenes look at the vectors used to develop the illustration in Adobe Illustrator CC. A few different angles of the excavator arm were needed when positioning within the layout making room for the copy.
Closer views of the illustrations.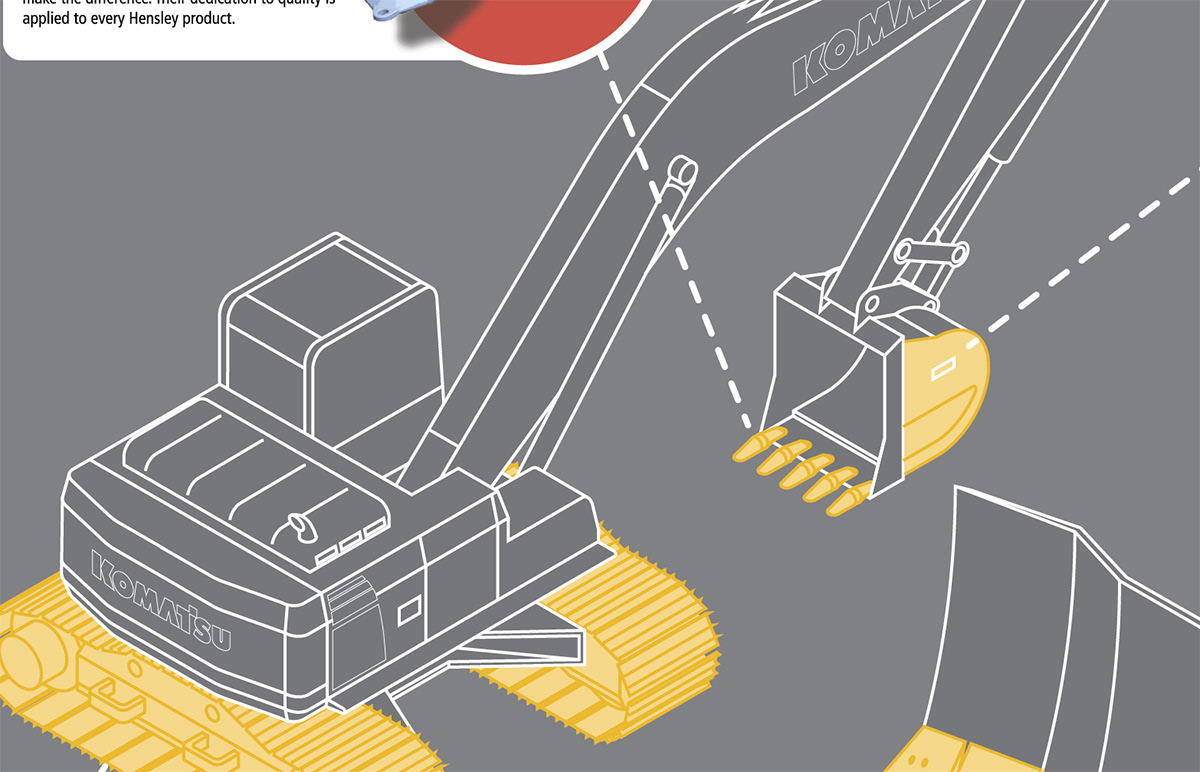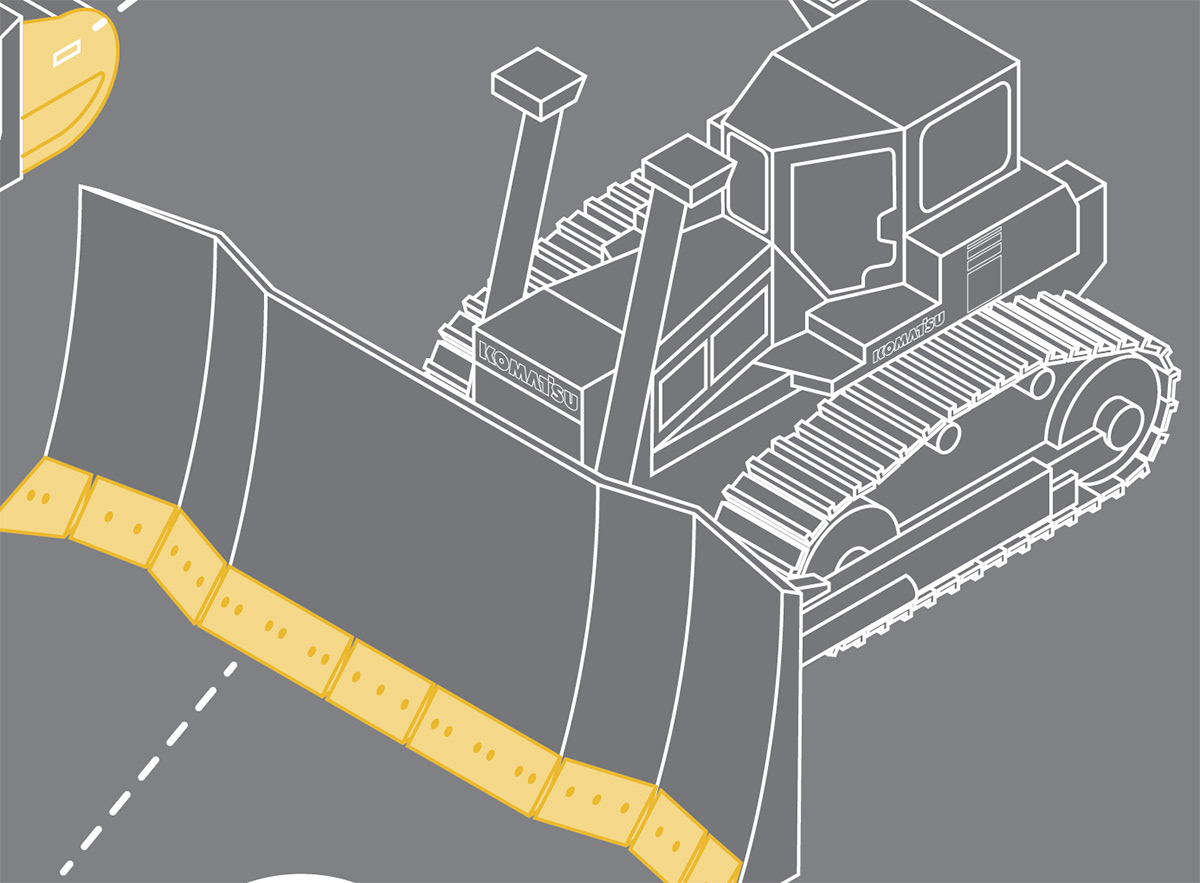 Thank you for visiting...
Cheers.